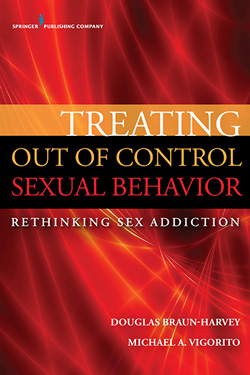 Treating Out of Control Sexual Behavior: Rethinking Sex Addiction
The Harvey Institute is proud to present Doug-Braun Harvey's latest book on OCSB.
Winner of the 2018 SSTAR Health Professional Book Award.
Rethinking Porn Addiction
The Harvey Institute is proud to present this weekly YouTube channel featuring live conversations with top experts in the industry.
In keeping with the call from many leaders in the mental health and sexual health areas to move beyond 'sex addiction', 'sexual compulsivity', and 'hypersexuality' conceptualizations of dysregulated sexual behaviour, Pink Therapy presents the first online course in the Braun-Harvey/Vigorito conceptualization of out of control sexual behaviour (OCSB) framed as a sexual health problem within a larger model of human behaviour, not a psychiatric or addictive disorder.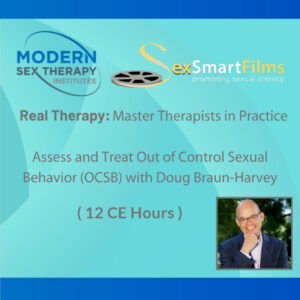 Doug Braun-Harvey applies his out of control sexual behavior (OCSB) Sexual Health Pathway Model in a series of 10 demonstration therapy video sessions. Go beyond understanding OCSB theory and methods as Doug Braun-Harvey implements OCSB assessment and treatment in ten unscripted live recorded sessions with client Michael Roussos (portrayed by Kevin Logie).
Doug was recently featured on Esther Perel's Sessions, where he shares his thoughts on Sexual Health and the connection between sexual health and sexual addiction. 
Doug has also been featured on Esther's Sessions Live panels, discussing current debates around patriarchy, gender equality, toxic masculinity, fatherhood and changing sexual dynamics that surround us like fog, throwing us into an unusual time of transition, confusion and trouble.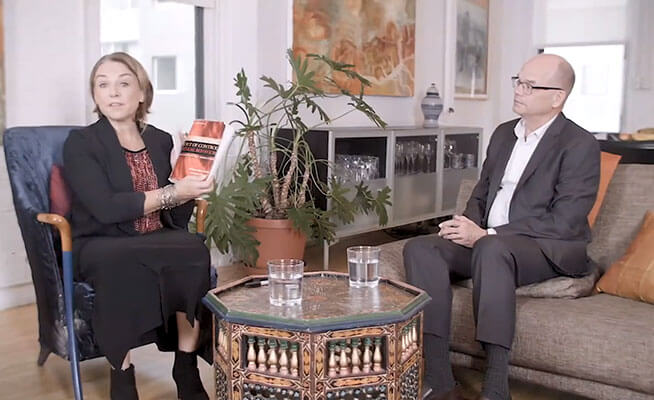 We collaborate with individuals, agencies and organizations to develop and implement policies and practices that reflect each systems readiness for sexual health change. It is our belief that a vision for integrating sexual health practices will only be achieved through informed sexual health conversation and collaborative dialogue.
The Harvey Institute provides innovative teaching and sexuality training approaches designed to motivate professionals who are ready to contemplate how sexual health knowledge, principles and conversation skills will enhance their confidence and ability to integrate essential sexual health information within their professional services, practices and programming.
The Harvey Institute provides supervisory services for clinicians that provide assessment, individual, and group therapy for men of all sexual orientations concerned about their consensual out of control sexual behavior (OCSB).