Upcoming Events / Training Sessions


Sexual Health Conversations, Los Angeles County DCFS
On-Going Trainings
Los Angeles County, CA
---

January 31, 2020 - February 1, 2020
Seattle, WA
Confident Conversations with Doug Braun-Harvey
A Weekend with Doug Braun-Harvey
Previous Trainings and Workshops
---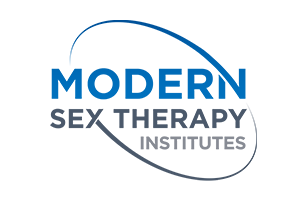 November 9, 2019 | West Palm Beach, FL
---

October 26, 2019 | San Diego, CA
---

October 19, 2019 - October 20, 2019 | Duluth, GA
---

September 28, 2019 | Dublin, Ireland
---

September 27, 2019 | Dublin, Ireland
---
September 20, 2019 - September 21, 2019 | Rochester, NY
---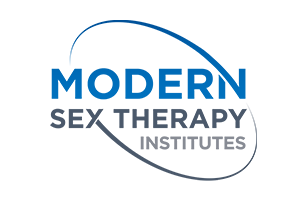 August 16, 2019 - August 17, 2019 | Malibu, CA
---

May 9, 2019 | Dallas, TX
---

March 7, 2019 | Dallas, TX
---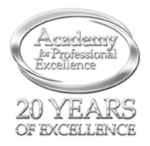 February 11, 2019 | San Diego, CA
---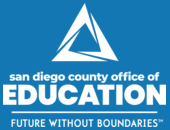 November 27, 2018 | San Marcos, CA
---

November 18, 2018 | Louisville, KY
---

November 16, 2018 | Nashville, TN
---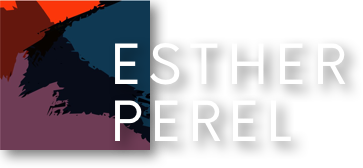 November 10, 2018 | New York, NY
---

October 6, 2018 | Northamton, MA
---

October 5, 2018 | New York, NY
---

September 28, 2018 | Stanford, CA
---

September 18, 2018 | San Diego, CA
---

July 18, 2018 - July 20, 2018 | Portland, OR
---
July 15, 2018 - July 18, 2018 | Kansas City, MO
---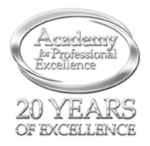 June 29, 2018 | San Diego, CA
---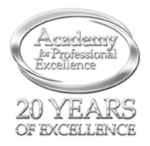 June 12, 2018 | San Diego, CA
---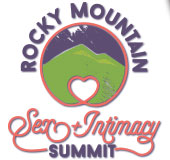 June 8, 2018 - June 9, 2018 | Salt Lake City, UT
---

May 30, 2018 - May 31, 2018 | Madison, WI
---

May 10, 2018 | Dallas, TX
---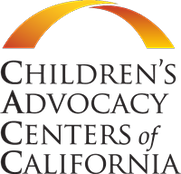 April 26, 2018 | San Diego, CA
---

March 29, 2018 | Melbourne, AUS
---

March 29, 2018 - April 9, 2018 | Sydney, Australia
---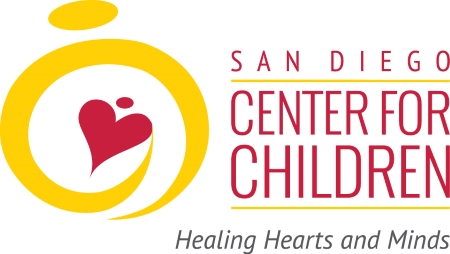 March 9, 2018 | San Diego, CA
---

March 9, 2018 | Los Angeles, CA
---
March 8, 2018 | San Diego, CA
---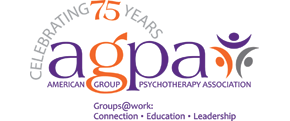 February 28, 2018 - March 3, 2018 | Houston, TX
---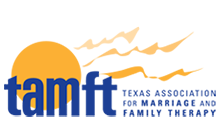 February 21, 2018 - February 24, 2018 | Irving, TX
---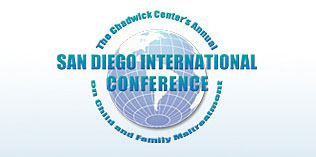 January 28, 2018 - February 2, 2018 | San Diego, CA
---
November 11, 2017 | San Diego, CA
---
September 20, 2017 - September 23, 2017 | Washington, DC
---
September 7, 2017 | Texas
---
July 7, 2017 | Denver, CO
---
June 15, 2017 - June 18, 2017 | Las Vegas, NV
---
May 17, 2017 | Norman, OK
---
May 12, 2017 | San Diego, CA
---
May 3, 2017 | Irvine, CA
---
April 22, 2017 | plano, TX
---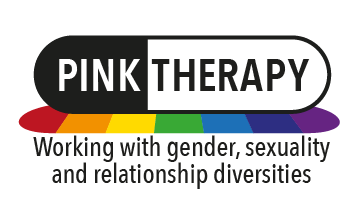 March 24, 2017 | London, United Kingdom
---

March 9, 2017 - March 11, 2017 | San Diego, CA
---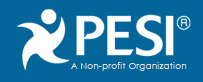 March 3, 2017 | Various Locations
---
January 21, 2017 | Austin, TX
---

January 14, 2017 | Seattle, WA
---
November 15, 2016 | Winnipeg, Manitoba Canada
---
November 13, 2016 | Los Angeles, CA
---
November 10, 2016 | San Diego, CA
---
October 29, 2016 | New York, NY
---

April 14, 2016 | Chicago, IL
---

April 11, 2016 | Royal Oak, MI
Training & Workshop Topics
Sexual Health in Drug and Alcohol Treatment
"Sexual Health: A New Ally for Improving Drug and Alcohol Treatment"   
Previous conferences and workshop locations:
Maryland Infectious Disease and Environmental Health Administration and Maryland Alcohol and Drug Abuse Administration;
Texas Department of State Health Services;
Annual Northwest Institute of Addictions Studies Conference,
Portland, Oregon; Hazelden Graduate School,
San Diego County Health and Human Services;
University of Western Sydney Australia, School of Social Sciences and Psychology; University of Utah School of Medicine, School on Alcoholism and Other Drug Dependencies;
National Conference on Addiction Disorders Annual Conference;
Sex Ed conference: Center for Family Life Education, New Jersey;
Eastern Group Psychotherapy Association Annual Conference, New York City;
National Conference for Male Family Planning and Reproductive Health;
National Reproductive Health Conference:  Title X  New Orleans, Louisiana;
Maryland's Annual Reproductive Health Update, Baltimore, Maryland
Sexual-health model for decreasing relapse risk among women and men with high sex/drug-linked addiction and improving drug and alcohol treatment outcomes.  Workshop based upon his two books "Sexual Health in Drug and Alcohol Treatment: Group Facilitator's Manual" and "Sexual Health in Recovery: A Professional Counselor's Manual".
Treating Out-of-Control Sexual Behavior (OCSB)
"Out of Control Sexual Behavior (OCSB):  Theory, Assessment and Treatment"
Locations include: New York City, Boulder Colorado, San Francisco and San Diego California; Annual Networker Conference, Washington DC; American Association of Sex Educators, Counselors and Therapists (AASECT) Annual Meeting; Society for the Scientific Study of Sexuality (SSSS); Society for the Advancement of Sexual Health (SASH)
Doug Braun-Harvey's innovative OCSB treatment model based on over 20 years of clinical experience (co-developed with Michael Vigorito) combines extensive clinical practice with science and research from sexual health, human behavior, motivational change, attachment, self-regulation and eroticism within a combined individual and group therapy treatment model. The collaborative client/therapist treatment relationship is founded on the principle of men taking responsibility for defining and integrating their personal sexual health vision.
Integrating Sexual Health within Individual, Couples, Family and Group psychotherapy
"Sexual Health Principles for Couples and Their Therapists"
The Couples Institute online training program; Ellen Bader
University of California Faculty and Staff Assistance Program, San Diego, California
Sexual health principles improve therapist confidence and willingness to guide couples away from avoidant or dismissive approaches to their sexuality. A best practice sexual health integration method is proposed to expand couples and relationship therapy beyond sexual disorder and problem focused treatment toward a collaborative therapist and client vision of sexual health.
"Sexual Health in Psychotherapy"
Naval Medical Center San Diego;
Iowa Association of Marriage and Family Therapy, Des Moines, Iowa 
Sexual activity, sexual desires and sexual behavior is often linked with presenting emotional, psychological and relational problems and disorders.  Integrating sexual health and sexuality within psychiatry and psychotherapy is an essential component of successful treatment outcomes.
"Sexual Health and Group Psychotherapy."
American Group Psychotherapy Annual Meeting;
Group Psychotherapy Association of Los Angeles;
Austin Group Psychotherapy Association,
San Diego Group Psychotherapy Association,
Eastern Group Psychotherapy Association.
Sexual health research and knowledge is an untapped resource for group therapists to improve treatment outcomes. Three fundamental functions for leaders of sexual health based group work support the exploration of sexual pleasure, arousal, and desire while mitigating therapist and group member defenses and fears associated with honest and vulnerable disclosure of sexual history, behavior, and feelings.
Sexual Health Integration within HIV Prevention and Treatment
"Sexual Health Approaches for HIV Counseling and Treatment" 
 AIDS Grand Rounds, University of California, Irvine;
Shanti Orange County, California
State of California Early Intervention Program, 10 city tour.
Texas Department of State Health Services, Austin, Texas
Sexual health approaches to proactively address the link between out of control sexual behavior, condomless sex and substance abuse treatment outcomes.
LGBTQ Youth and Sexual health
"Risk and Resiliency Factors for LGBTQ Youth" 
 Substance  Abuse and Mental Health Services Administration's  National Child Traumatic Stress Network Conference, Falls Church, VA
Providing tools and techniques to assist mental health service providers in working effectively with LGBTQ youth.
Integrating Sexual Health within Trauma Informed Practices
"A New Framework for Sexual Health: Redefining Sexuality Post-Trauma"  
 Beth Israel Hospital, New York City
Increasing trauma therapist's comfort, willingness and knowledge to initiate and facilitate sexual health conversations through six fundamentals of sexual health.  Sexual health conversation skills frame treatment and guide individual, couple, and family therapy. Comprehensive sexual health training is an ally for successful sexual trauma assessment and treatment.
"The Changing Relationship Between Sexual Health and Child Sexual Abuse Treatment: How Do Therapists Prepare?"
Chadwick Center International Conference on Child Maltreatment, San Diego, California.
Midwest Conference on Child Maltreatment, Madison, Wisconsin; Prevent Child Abuse Utah Annual Joining Forces Conference, Layton, Utah:
"Using Assessment Information to Drive Treatment Planning:  A Comprehensive Trauma-informed Mental Health Assessment Process for Children Involved in the Child Welfare System"
 International Society for Traumatic Stress Studies, Philadelphia, PA
A comprehensive mental health assessment, including sexual health, will result in more effective and efficient clinical interventions.
"Therapy Transcends Disciplines: We All Can Be Agents for Change with Traumatized Children"
Pan-American Conference on Child Abuse and Neglect, Bogota, Colombia
Everyone who interacts with an individual who has experienced trauma has the capacity to be a crucial part of the healing process.
"Understanding the Emotional Impact of Abuse on Children"
Ecuadorian National Conference on Abused and Maltreated Children, Quito, Ecuador
Physical and sexual abuse can result in long lasting emotional scars.  First responders, care takers, mental health service providers and even policy makers can assist in the process of healing these wounds.
Integrating Sexual Health Treatment Approaches for  Victims of Sexual Abuse  
"Understanding Trauma in Sexual Assault Victims"
 Los Angeles County District Attorney's Office, Los Angeles, CA
Sexual health tools for law enforcement personnel in order to assist in the successful investigating and prosecuting of  sexual assault cases.
"Male Victims of Sexual Assault: Letting Their Voices Be Heard"
  Police Chief's Conference on Responding to Sexual Assault Crimes, Los Angeles, CA
 Often overlooked and under reported, male sexual assault investigations require an added level of understanding about the correlation between trauma response and gender.