About Douglas Braun-Harvey MFT, CGP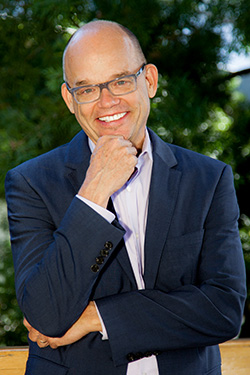 Sexual health author, trainer and psychotherapist Douglas Braun-Harvey bridges sexual and mental health and facilitates organizational change. In 2013 Doug Braun-Harvey and Al Killen-Harvey co-founded The Harvey Institute, an international education, training, consulting and supervision service for Improving health care through integration of sexual health. He teaches and trains nationally and internationally linking sexual health principles within drug and alcohol treatment, group psychotherapy, HIV prevention and treatment, and child maltreatment.
Since 1993 he has been developing and implementing a sexual health based treatment approach for men with out of control sexual behavior (OCSB). His new book "Treating Out of Control Sexual Behavior: Rethinking Sex Addiction" written with co-author Michael Vigorito was published in 2015. Previous publications include "Sexual Health in Recovery: Professional Counselor's Manual" (2011) and "Sexual Health in Drug and Alcohol Treatment: Group Facilitator's Manual" (2009).
Mr. Braun-Harvey is Licensed Marriage and Family Therapist, Certified Sex Therapy Supervisor and Certified Sex Therapist. He is Adjunct Assistant professor in the Center for Human Sexuality Studies at Widener University and Faculty for The University of Michigan Certificate Program in Human Sexuality. As alumni of the University of Minnesota he is honored to join their Leadership Council for the Program in Human Sexuality in which he is a founding donor of the Doug Braun-Harvey Fellowship in Compulsive Sexual Behavior. From 1987 – 2019 he provided individual and group therapy in his San Diego private practice.